Gorillas, Game Parks & Beaches
Booking Dates
07/02/2023 through 12/11/2024
Travel Dates
07/02/2023 through 12/14/2024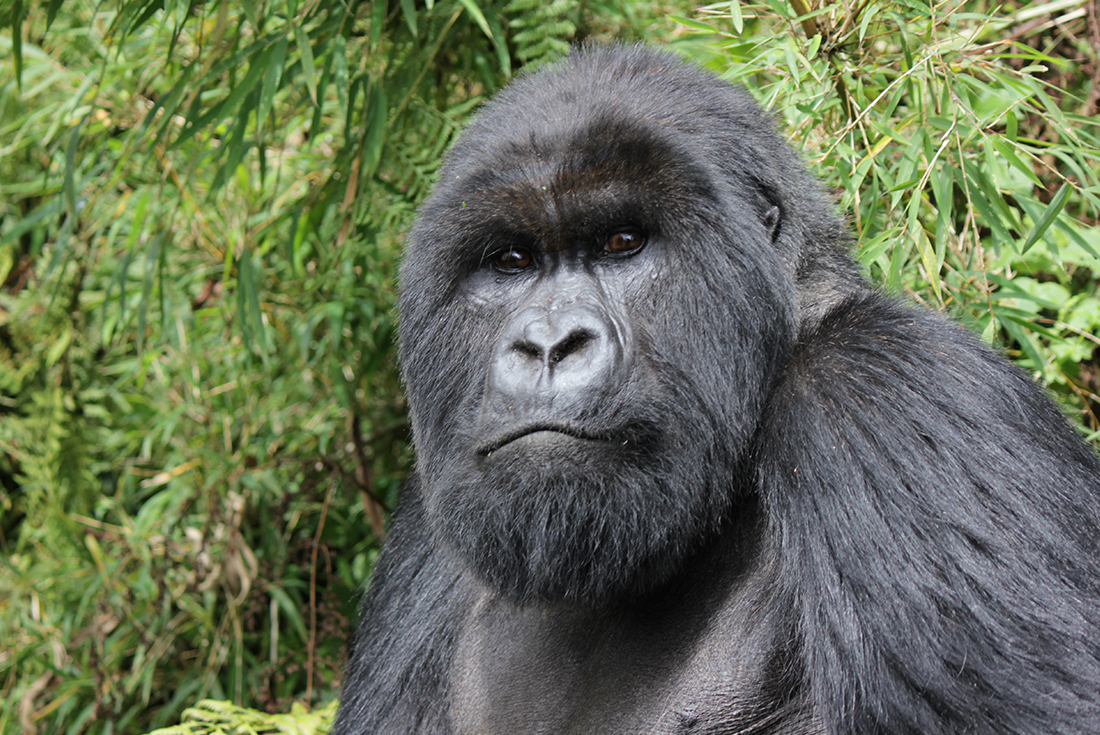 Gorillas, Game Parks & Beaches

Discover the astounding diversity of landscapes and wildlife in East Africa. Visit verdant highlands, steamy rainforests, tropical beaches and epic grasslands in Kenya, Uganda, Tanzania and Zanzibar, enjoying unrivalled opportunity to get close to gorillas, lions, elephants, buffaloes, hippos, giraffes, flamingos and chimpanzees. This tour gives you a wicked itinerary, gorilla trek permits, plenty of included game drives and a few key cultural experiences. How you spend the rest of your time if up to you! It doesn't matter if you're relaxing in the wild or taking part in optional excursions, the wonders of East Africa will remain vivid in your memory long after this tour ends.

Activities
Lake Nakuru – Overland Vehicle Game Drive
Lake Nakuru – Morning Overland Vehicle Game Drive
Queen Elizabeth National Park – Overland Vehicle Game Drive
Bwindi National Park – Mountain Gorilla Permit & Trek
Kericho – Tea plantation visit
Masai Mara National Reserve – 4×4 Game Drive
Masai Mara National Reserve – Full Day 4×4 Game Drive
Ngorongoro Crater – 4×4 Game Drive
Serengeti National Park – 4×4 Game Drive
Serengeti National Park – 4×4 Game Drive
Serengeti National Park – 4×4 Game Drive
Mto Wa Mbu – Village walk & local dinner
Irente – Lushoto hike
Irente – Local lunch
Highlights
With permits included in the price of the trip, take a trek through Uganda's steamy forests to seek out rare mountain gorillas and spend an unforgettable hour in their presence.
Head out on an early evening game drive in Lake Nakuru National Park, which is particularly famous for its rhino population.
Explore the Serengeti, a wildlife arena like no other, and look for lions, leopards, elephants and giraffes in this iconic park.
Embark on a hike through the Usambara Mountains to the Irente viewpoint, then stop at a farm on the way back for a picnic lunch.
Accompanied by a local crew – a leader, driver and cook – you'll be in excellent hands for the duration of your adventure.
| Day | Description | View All |
| --- | --- | --- |
| Day 1 | Nairobi | Details |
| Day 2 | Lake Nakuru National Park | Details |
| Day 3 | Eldoret | Details |
| Day 4 | Kampala | Details |
| Day 5 | Kalinzu Forest | Details |
| Day 6 | Queen Elizabeth National Park | Details |
| Day 7 | Kisoro | Details |
| Day 8 | Gorilla Trek | Details |
| Day 9 | Gorilla Trek | Details |
| Day 10 | Mbarara | Details |
| Day 11 | Jinja | Details |
| Day 12 | Jinja | Details |
| Day 13 | Kericho | Details |
| Day 14 | Masai Mara National Reserve | Details |
| Day 15 | Masai Mara National Reserve | Details |
| Day 16 | Nairobi | Details |
| Day 17 | Mto wa Mbu | Details |
| Day 18 | Ngorongoro Crater / Serengeti National Park | Details |
| Day 19 | Serengeti National Park | Details |
| Day 20 | Serengeti National Park / Mto wa Mbu | Details |
| Day 21 | Usambara Mountains | Details |
| Day 22 | Usambara Mountains | Details |
| Day 23 | Dar es Salaam | Details |
| Day 24 | Stone Town | Details |
| Day 25 | Zanzibar Northern Beaches | Details |
| Day 26 | Zanzibar Northern Beaches | Details |
| Day 27 | Stone Town | Details |