18 Day New Zealand In-Depth
Booking Dates
12/13/2022 through 12/11/2023
Travel Dates
10/04/2019 through 12/31/2023
Provider
Kensington Tours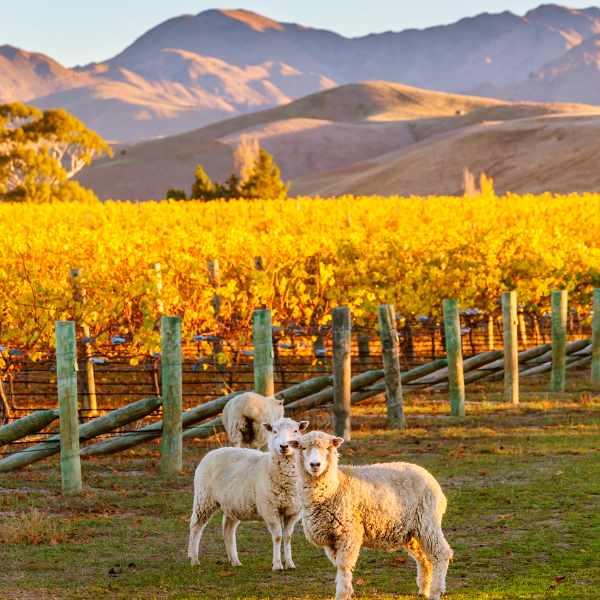 18 Day New Zealand In-Depth
Combining the otherworldly landscapes of both islands, this action-packed exploration of incredible New Zealand highlights Maori tradition, active adventure, and the natural treasures that encompass the country.
Your experience begins in easygoing Auckland, where you'll explore the city's history, sights, sounds and insights of how Aucklanders live and play. Escape to Matamata, or "Hobbiton", where The Shire comes to life through The Hobbit holes, Green Dragon Inn, Mill and other structures. Explore the geothermal wonderland of Rotorua and get a welcoming glimpse of Maori life at Whakarewarewa with a visit to the traditional village of Te Puia. After being whisked away to Wellington, a cosmopolitan gem where creativity takes center stage, you'll explore the city streets to see the compact city's artistic side. Wander through the Museum of New Zealand Te Papa Tongarewa, showcasing various collections including roughly 70,000 bird specimens, the largest example of the colossal squid, and approximately 13,000 items from historic and contemporary cultures throughout the Pacific Islands.
Board a ferry to idyllic Blenheim, taking in the picturesque views of Marlborough before meandering the famous Queen Charlotte Track. Transfer to the Garden City of Christchurch to stroll through the city's Botanic Gardens, rich in vibrant flora and featuring a collection of New Zealand's most exotic plants. Take part in an eco-marine adventure from the village of Akaroa, swimming with Hector's dolphins, the smallest and rarest marine dolphins on the planet. As night falls, you'll scan the skies of Mount Cook's outdoor stargazing site for spectacular views of that southern sky. Using the naked eye, high powered binoculars and state-of-the-art telescopes, you'll tour the Milky Way and beyond with your feet still on the ground. Finally, visit the Tasman Glacier aboard a custom-built boat with an expert guide before unwinding on a relaxing cruise through the majestic fjords of Milford Sound.
Kensington Tours creates private trips from the world's finest ingredients. Tailor-made with care by your personal Destination Expert, your personalized trip is always a one-of-a-kind experience made just for you. Expert local guidance and 24/7 service come standard.
| Day | Description | View All |
| --- | --- | --- |
| Day 1 | Welcome To Auckland | Details |
| Day 2 | Auckland | Details |
| Day 3 | Auckland To Matamata (Hobbiton) To Rotorua | Details |
| Day 4 | Rotorua | Details |
| Day 5 | Rotorua To Wellington | Details |
| Day 6 | Wellington | Details |
| Day 7 | Wellington | Details |
| Day 8 | Wellington To Blenheim | Details |
| Day 9 | Blenheim | Details |
| Day 10 | Blenheim To Christchurch | Details |
| Day 11 | Christchurch | Details |
| Day 12 | Christchurch | Details |
| Day 13 | Christchurch To Mount Cook | Details |
| Day 14 | Mount Cook | Details |
| Day 15 | Mount Cook To Queenstown | Details |
| Day 16 | Queenstown | Details |
| Day 17 | Queenstown | Details |
| Day 18 | Queenstown | Details |